2021-04-09 — Michael Haupt
Happy Easter!
In my home town, Attendorn, there's a wealth of Easter traditions.
I particularly love the tradition of baking "Ostersemmel", i.e., rye/wheat/sourdough bread with generous amounts of caraway seed (good for digestion at the end of Lenten fasting, and oh so very tasty), shaped in a way vaguely resembling a fish (an ancient Christian symbol). Traditionally, those breads are formally blessed on Holy Saturday, and can be eaten only thereafter, or else. They taste best with butter and hard-boiled sliced egg or bacon.
If you're interested and can read German, check this out, otherwise ask me.
Ever since I live far away from Attendorn, I bake a pair of these myself for Easter. This year, again, mine were every bit as tasty as they had to be, and of course the family and me indulged big time.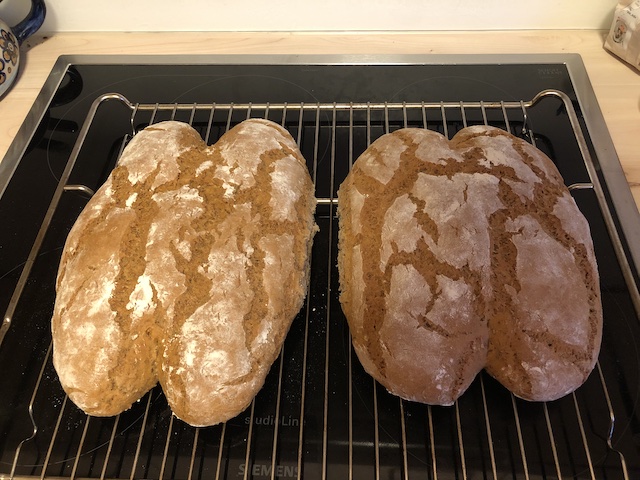 Tags: the-nerdy-bit